PriceList for LED Advertising Screen - Fine Pitch LED Display – AVOE
Product Detail
Product Tags
Related Video
Feedback (2)
Adhering for the theory of "quality, services, performance and growth", we have received trusts and praises from domestic and worldwide shopper for Wireless Led Pharmacy Cross Display P10, Aluminum Material, Transparent Led Transparent, With a fast development and our customers come from Europe, United States, Africa and all over the world. Welcome to visit our factory and welcome your order, for further inquires please do not hesitate to contact us!
---
PriceList for LED Advertising Screen - Fine Pitch LED Display – AVOE Detail:



Fine pitch LED display also called narrow pixel pitch LED display or small pixel pitch LED display, normally refers to the LED display which with pixel pitch lower than 3mm. But considering the quick changing of consuming market and LED display industry, fine pitch now refers to the pixel pitch lower than 2mm. At present, the trend is 1.56mm and 1.2mm, but 0.9mm is ready and it goes to lower pixel pitch in the very near future for sure.

The current fine pitch LED display is mainly using 3 in 1 SMD, but more and more leading encapsulation companies are investing big capital on the research of Mini LED and Micro LED to realize even lower pixel pitch. No one can predict where the technology will bring us to.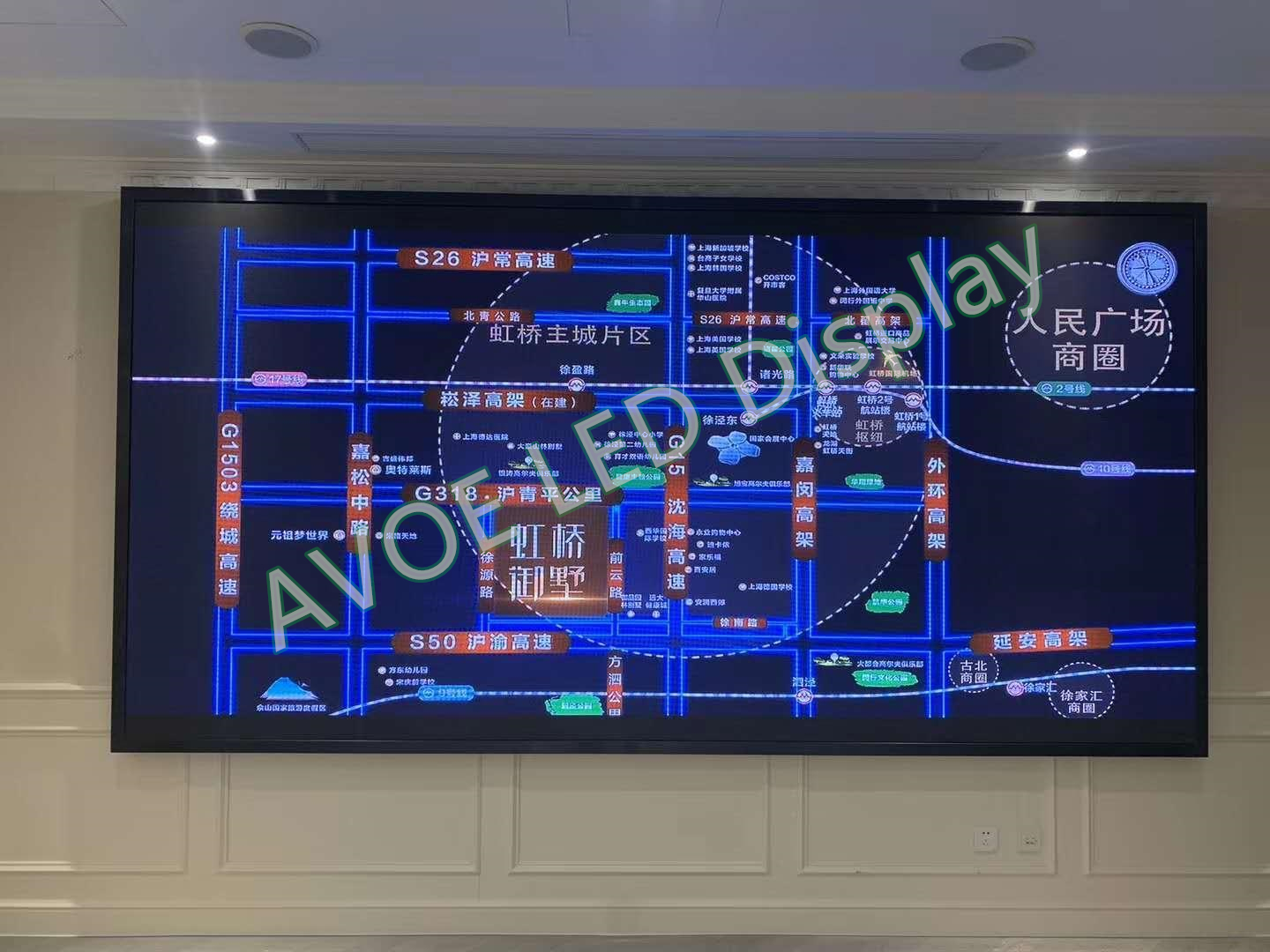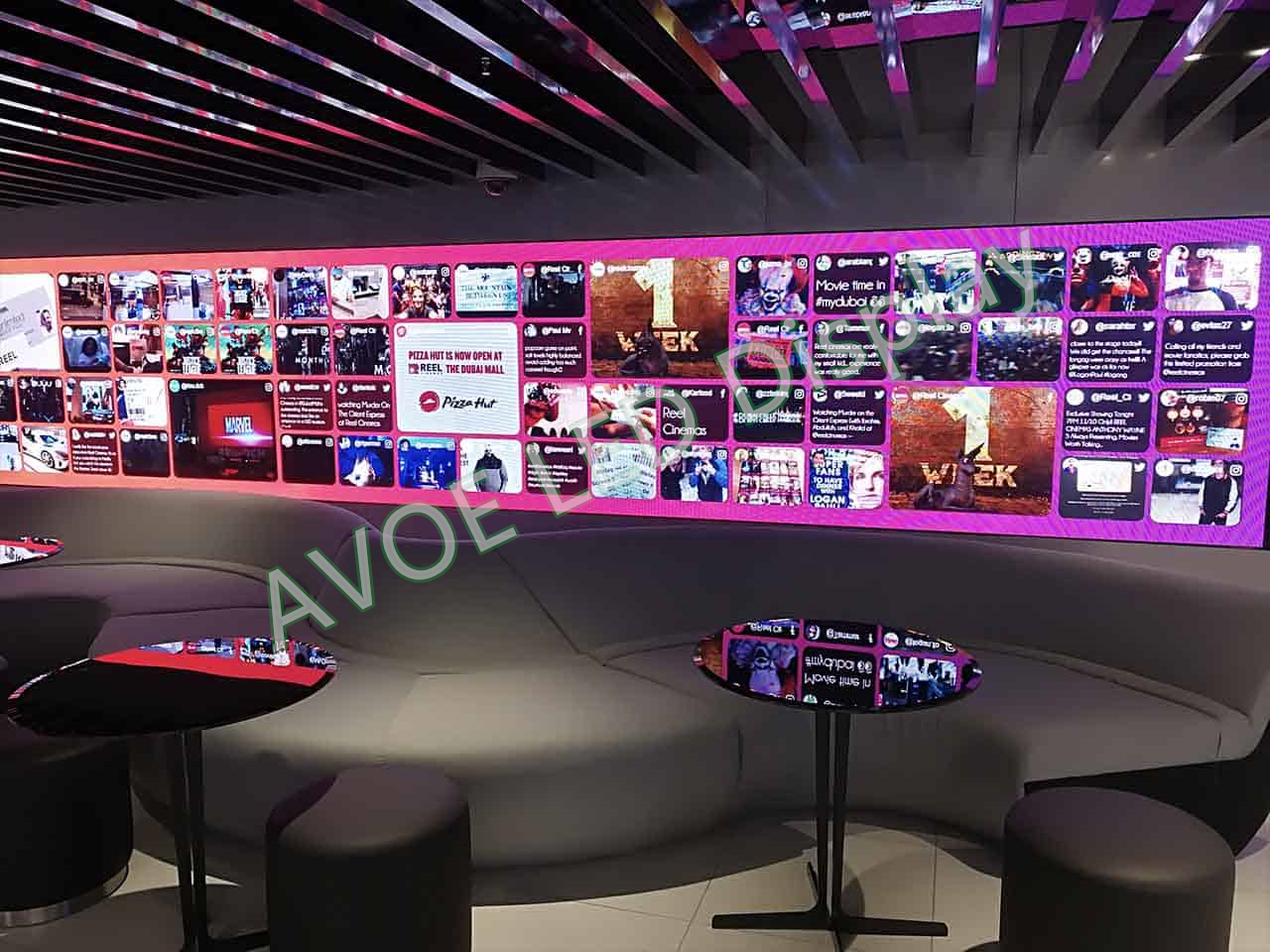 As the current most preferable visual displaying system, fine pitch LED display is adopted to display high definition or ultra-high definition content. Referring to the resolution, you should need to figure out what is 480P, 720P, 1080P, 2K and 4K.
480P is the shorthand name for a family of video display resolutions. The 480 means a vertical resolution of 480 pixels. It is usually used for DVD and many early plasma televisions. The Standard definition has always been a 4:3 aspect ratio with a resolution of 640 × 480 pixels.
720P is the standard high-definition (HD) display resolution of 1280×720 pixels, at a 16:9 aspect ratio. It is the most common resolution for any major HDTV broadcasting standards.
1080P also known as Full HD or FHD. It is with the display resolution of 1920×1080 pixels and could show more details than 720P. This format resolution is usually adopted on a widescreen with aspect ratio of 16:9. 
2K is a quite common resolution that fine pitch LED display frequently required to display. It stands for the resolution of 2048×1080. Even if it has same pixels at vertical and very close pixels at horizontal as 1080P, they are normally defined as two different resolution formats.
4K also known as ultra-high definition(UHD). In television and consumer media, 4K refers to display resolution of 3840×2160 which is the dominant 4K standard. But it refers to display resolution of 4096×2160 to the movie projection industry. At present, 4K television occupied a big market share, so as to the fine pitch LED display. Nobody refuses a display which capable of showing more detailed and clearer video content.
When you are looking for a fine pitch LED display, it is important to figure out what resolution it should be. Taking 4K resolution for example, the lower pixel pitch, the smaller screen dimension required. And the cost of different pixel pitch varies a lot, after comparison, you will find out what pixel pitch and dimension close to your budget. Besides, the viewing distance and visual experience (image quality on the screen) should be also taken into consideration.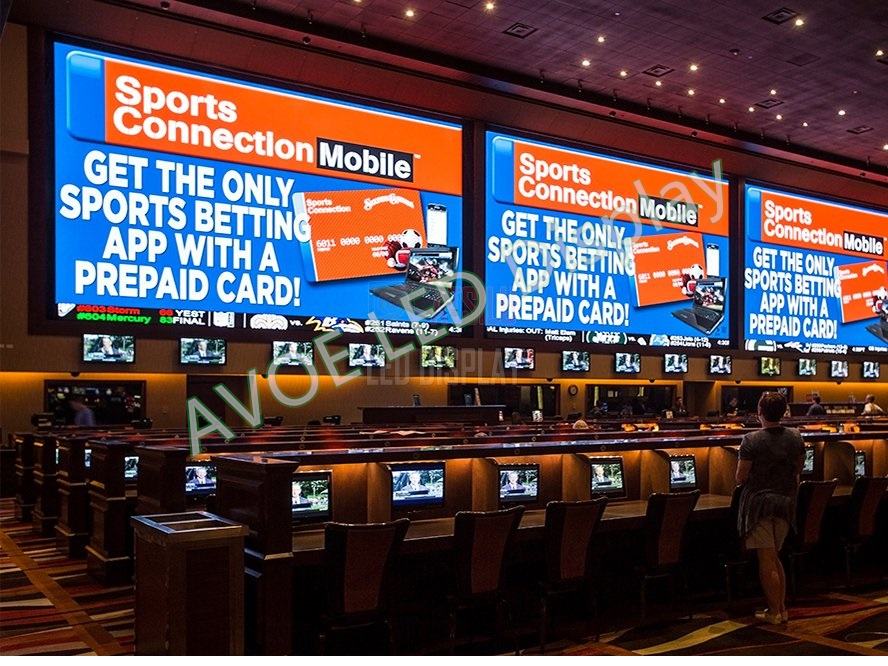 Fine pitch LED display is a perfect solution for the applications where you want to show more detailed image/video content on a very limited display dimension. Here are some main market segments for fine pitch LED display.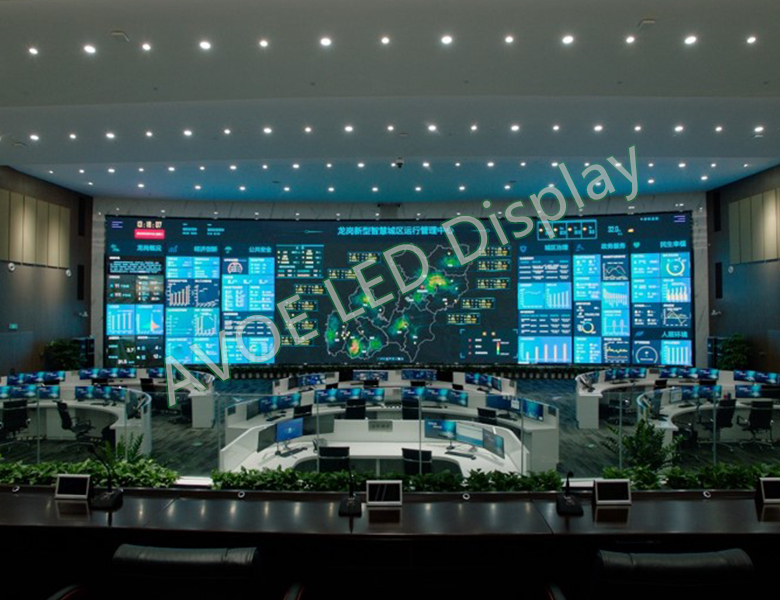 Control room and monitor room, which dominated by LCD video wall, are now very important markets for fine pitch LED display. Decided by its function attribute, the display at these locations is required to display as much content as possible.
Comparing to LCD video wall, fine pitch LED display achieves higher brightness, better color uniformity, seamless connection (no gaps), lower failure rate, easier maintenance and better visual experience. That is why fine pitch LED display is now occupying more and more market share once belonged to LCD video wall.
As the current most popular visual display device for presentation, projector is widely involved into the daily work of companies and has the biggest market share in conference room, meeting room and board room. But the appearance of fine pitch LED display brings more options and possibilities for the market.
Comparing to fine pitch LED display, projector is with low brightness, poor image production and bad visual experience. But things are quite different on fine pitch LED display, it needs no dark environment, the clear direct view display makes sure a better participation for the attendees. Besides, the fine pitch LED display supports different installations and very convenient plug-and-play.
The market is huge to fine pitch LED display with the rapid technology innovation and sustained drop on the production cost.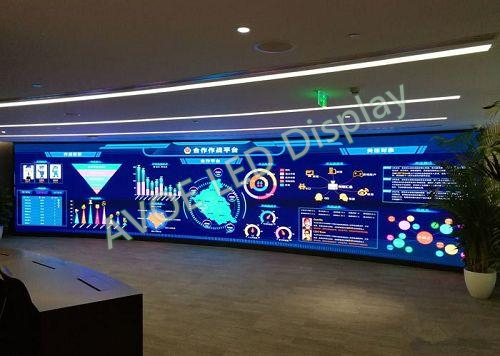 TV studio is a crucial market segment to fine pitch LED display, because it requires high standard on the video equipment, and it is what fine pitch LED display can beat other equipment like LCD video wall.
When used for broadcasting, the high refresh rate (up to 3840Hz) of fine pitch LED display ensures no flicking when it facing to a camera. Its high contrast (6000:1), high gray scale(16bits) and wide color gamut can present the vivid, clear and detailed image reproduction. Its seamless connection, excellent color uniformity and superb visual enjoyment are what LCD video wall can't compete to.
What is more, fine pitch LED display is still widely used for product launch, corporate show room, home cinema and high end advertising activities.
State-of-the-art and upgraded Fine Pitch LED Display solutions will enable novel applications in a wide range of fields, including control rooms, broadcasting studios, meeting & training rooms, museums, college campuses, brand retails, shopping malls, cinemas, hotels, sports bars, airports, and houses of worship, etc.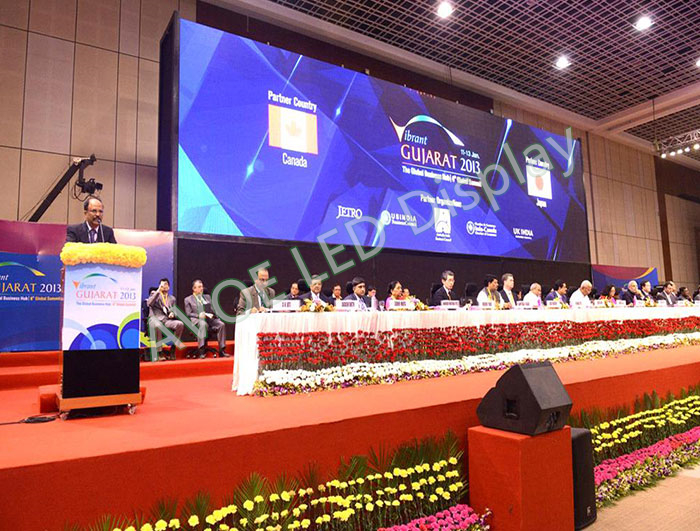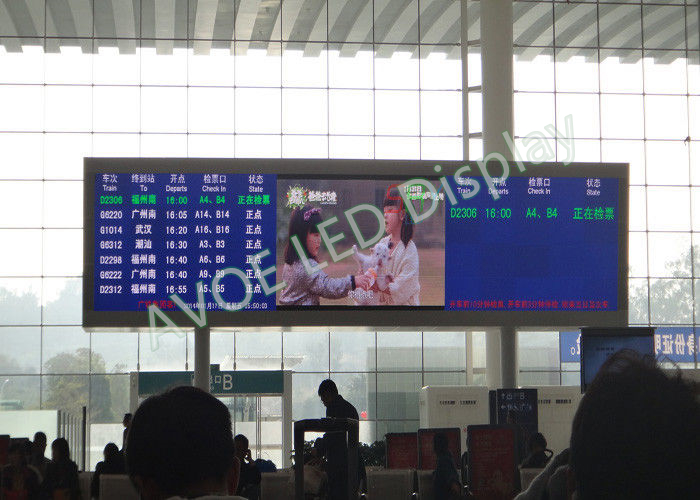 1. Ultra HD perfect picture quality, exclusive visual feast
High resolution brings delicate display effect, and it is a perfect embodiment of the new generation of ultra-high-definition LED display technology. Pixel pitch is 1.25mm.
2. Design and Good Uniformity
4:3 design. Cabinet's 4:3 resolution is specialized for command center. Perfect replacement for LCD display. Die cast aluminum cabinet, guarantee you a flat and seamless screen. Good uniformity. Dot-to-dot correction technology provide you pure image with great gradation.
3. Seamless splicing and installation type to assemble screen freely
Patented connecting piece, and hang pin rotating at 120 degree to lock the case, and gap adjustable to ensure the seamless screen, and rapid installation and removal supported. Only 1/4 of installation time compares with traditional structure.
4. Wide View Angle
Vertical/horizontal: 160°/160°, broadcast-level color gamut, CT and brightness adjustable,more appropriate for long-time watching.
5. Smooth display image
Smooth display image is realized shooting with 2000Hz refresh rate even under 1/2000 shutter professional camera shooting fully meeting the demand of live feed switching.
6. High contrast and high image quality
High quality LED lamp with black body structure and black lamp mask to provide 3000:1 contrast and clearer and more bright-colored image.
| | | | | | |
| --- | --- | --- | --- | --- | --- |
| Pixel pitch(mm) | 1.25 | 1.56 | 1.667 | 1.92 | 2.0 |
| Pixel Configuration | SMD1010 |   |   |   |   |
| Pixel density(dots/m2) | 640000 | 410897 | 358084 | 270834 | 250000 |
| Module size (mm) | 200(W)×300(H) |   |   |   |   |
| Module resolution(W×H) | 160*240 | 128*192 | 120*180 | 104*156 | 100*150 |
| Module weight (kg) | 0.4 |   |   |   |   |
| Maximum power consumption of the module(W) | 40 |   |   |   |   |
| Module of cabinet (W×H) | 2×1 |   |   |   |   |
| Cabinet size (mm) | 400(W)×300(H)×66(D) |   |   |   |   |
| Cabinet resolution(W×H) | 320*240 | 256*192 | 240×180 | 208*156 | 200*150 |
| Cabinet area(m2) | 0.12 |   |   |   |   |
| Cabinet weight (kg) | 4.6 |   |   |   |   |
| Cabinet level up degree ( mm ) | ≤0.2 |   |   |   |   |
| Maintenance mode | Front/Rear |   |   |   |   |
| Cabinet raw material | Die-casting aluminum |   |   |   |   |
| Single-point brightness correction | YES |   |   |   |   |
| Single – point color correction | YES |   |   |   |   |
| White Balance Brightness (nits) | ≥800(6500K) |   |   |   |   |
| Color Temperature (K) | 3200—9300 (adjustable) |   |   |   |   |
| Viewing Angle (Horizontal / Vertical) | 160/160 |   |   |   |   |
| Deviation of center distance of light – emitting | <3% |   |   |   |   |
| Brightness / chromaticity uniformity | ≥97% |   |   |   |   |
| Contrast | 1900-06-14 | 1970-01-01 | 1970-01-01 | 1970-01-01 | 1970-01-01 |
| Peak power consumption (W / m2) | 800 |   |   |   |   |
| Average power consumption (W / m2) | 250 |   |   |   |   |
| Power supply requirements | AC90~264V,47-63(Hz) |   |   |   |   |
| Frame rate (Hz) | 50&60 |   |   |   |   |
| Drive mode | 1/30 | 1/32 | 1/30 | 1/26 | 1/32 |
| Grayscale level | 65536 |   |   |   |   |
| Refresh rate (Hz) | ≥3840 |   |   |   |   |
| Number of color processing bits | 16bit |   |   |   |   |
| Video playback capabilities | 2KHD,4KHD |   |   |   |   |
| Operating temperature / humidity range (℃ / RH) | -20 – 60 / 10%-85%RH |   |   |   |   |
| Storage temperature / humidity range (℃ / RH) | -20 – 60 / 10%-85%RH |   |   |   |   |
| Applicable standards | CCC,TUV-CE,ETL |   |   |   |   |
*Notes: Specifications are slightly different according to different configurations. Please contact our salesperson for details. All rights are reserved to AVOE.
Fine Pitch LED Display adopts breakthrough technology to achieve the real seamless splicing with P0.9/P1.2 /P1.5 / P1.6 / P1.8/ P1.9/ P2.0/ P2.5 pixel pitch. The excellent features of dual backup of the power supplies and the receiving cards, which enhances the stability and reliability.
The high-density pixels create a full-detailed and crisp appearance, adding an element of luxury and high quality to Fine Pitch LED Display and making it ideal for your location. Fine Pitch LED Display to get ultra-high resolution images for indoor applications where image quality matters, such as control rooms, broadcasting studios, meeting & training rooms, museums, college campuses, brand retails, etc.
The Small Pitch LED Display has enhanced the high standard of image and video performance. UHD LED Display brings new chances for content which was restricted by LCD video screen.
The module, receiving-card, power-supply, and cables between cabinets are all front maintainable which can save a lot of space and time. What's more, the specially-designed aluminum cabinet could be installed from the front as well, which makes it more adjustable to the limited-space condition.
Noteworthy innovative features and high-end technologies allow Fine Pitch LED Display to cater various of intensive applications; making it a complete package for any requirement you may have and bring your content to life.
Ultra high definition Fine Pitch LED Display creates a true-to-life viewing experience. The audience can enjoy a great viewing experience with high contrast, large viewing angle and seamless splicing. With a pleasing to the eye 16:9 golden ratio, Fine Pitch LED Display could create an immersive viewing experience, and easy to splice to inconsistent with most common-used video proportion of 4:3 or 16:9, which could cut down the splicing cost.
The back of cabinet has an LCD information window that it displays real-time temperature, voltage, cabinet usage timing for each time used and total hours of usage. Its excellent color consistency, big color-gamut, and stunning image quality make itself an ideal product for professional conferencing and creative multimedia LED screen.
Each part of Fine Pitch LED Display has reliable and stable pin type socket, which secured the connection of displays. The cable-free design makes it fast for assembling and stable in data & power transmission, achieving tidy and elegant connection. Finely processed diecasting aluminum cabinet, special splicing-structure can achieve seamless splicing.
The connecting mechanism could dispose of dark or bright lines between panels and cause no worry of installation efficiency for the engineers anymore. Unique structural design that helps you to install the screen on the ground or hanging without any tools, convenient for both hanging or stacking installation.
Fine Pitch LED Display has a world-class performance and quality to meet the high standard requirements of indoor HD display applications such as broadcasting studios, control rooms, conference rooms, pavilions, monitoring centers, command centers and so on.
1. High quality;
2. Competitive price;
3. 24-hours service;
4. Promote delivery;
5. Energy-saving;
6. Small order accepted.
1. Pre-sales service
---
On-site inspect, Professional design
Solution confirmation, Training before operation
Software use, Safe operation
Equipment maintenance, Installation debugging
Installation guidance, On-site debugging
Delivery Confirmation
2. In-sales service
---
Production as per the order instructions
Keep all information updated
Solve customers questions
3. After sales service
---
Quick response
Prompt question resolving
Service tracing
4. Service concept
---
Timeliness, considerateness, integrity, satisfaction service.
We are always insisting on our service concept, and proud of the trust and reputation from our clients.
5. Service Mission
---
Answer any question;
Deal with all the complaint;
Prompt customer service
We have developed our service organization by responding to and meeting the diverse and demanding needs of customers by service mission. We had become a cost-effective, highly skilled service organization.
6. Service Goal:
---
What you have thought about is what we need to do well; We must and will do our best to fulfill our promise. We always bear this service goal in mind. We can't boast the best, yet we will do our best to free customers from worries. When you get problems, we have already put forward solutions before you.
---
Product detail pictures:


---
Related Product Guide:

---
We depend on sturdy technical force and continually create sophisticated technologies to meet the demand of PriceList for LED Advertising Screen - Fine Pitch LED Display – AVOE , The product will supply to all over the world, such as: Croatia, Ghana, Philippines, Look forward to the future, we'll focus more on the brand building and promotion . And in the process of our brand global strategic layout we welcome more and more partners join us, work together with us based on mutual benefit. Let's develop market by fully utilizing our in depth advantages and strive for building.
This company can be well to meet our needs on product quantity and delivery time, so we always choose them when we have procurement requirements.


By Christopher Mabey from Georgia - 2018.06.18 19:26
---
It is a very good, very rare business partners, looking forward to the next more perfect cooperation!


By Hazel from Bulgaria - 2017.09.30 16:36
---
Write your message here and send it to us